WHAT ARE CUSTOM NEODYMIUM MAGNETS?
Neodymium magnets, also known as neodymium-iron-boron magnets, are made primarily from an alloy composed of three elements: neodymium (Nd), iron (Fe), and boron (B).
These magnets belong to the rare-earth magnet family and are known as the strongest permanent magnet.
And custom neodymium magnets are a type of NdFeB magnet with specific specifications that are custom manufactured to meet customer requirements, including custom material magnets, custom shape magnets, custom size magnets, custom magnet assembly, custom Halbach cylinder, and we also provide customized AlNiCo and SmCo magnets.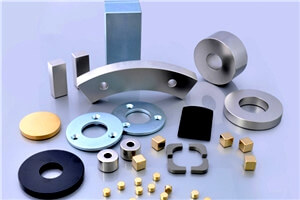 Magnetic resonance imaging (MRI) machines
Aerospace and automotive industries
Magnetic separators & filters
Electric motors & generators
Magnetic couplings
Sensors and actuators
Magnetic levitation systems
Novelty product development
Renewable energy applications
Research and development projects
Electronic products and their accessories
ADVANTAGES OF USING CUSTOM MAGNETS:
Tailored magnet properties (size, shape, strength, temperature resistance, etc.) to meet specific needs.
Enhanced performance and efficiency in applications due to precise magnet design.
Improved compatibility and integration with existing systems or equipment.
Use the most suitable material and size to reduce waste of cost.
The cost of custom magnets generally varies depending on the complexity of the design, quantity and other factors, but the benefits often outweigh the cost in terms of improved performance and efficiency. Also choosing the most suitable magnet reduces material waste and saves money.
So you don't have to worry that custom made NdFeB magnets will be expensive. Sometimes choosing a custom NdFeB magnet is rather more cost friendly than choosing a standard magnet.
DO I NEED CUSTOM PERMANENT MAGNETS?
You will need a bespoke permanent magnet if you meet the following:
Specific requirements that cannot be met by off-the-shelf magnets.
Performance optimization and efficiency improvement objectives.
Unique applications or harsh environments for magnet.
The online store doesn't have the magnets you need.
Large volume purchase desire.
Magnetic assembly demand.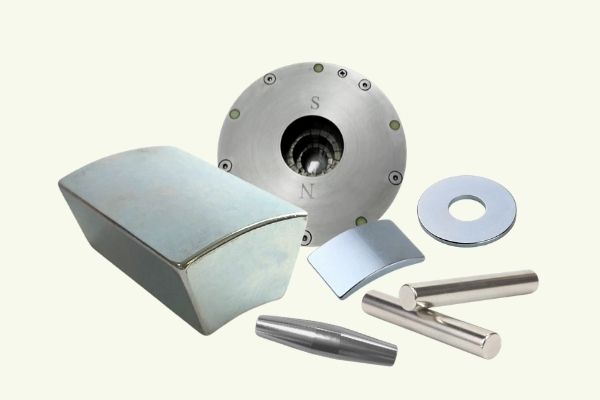 WHY CHOOSE US AS A CUSTOM NEODYMIUM MAGNET SUPPLIER?
China Magnets Source specializes in producing custom neodymium magnets, particularly for applications in industry and scientific project. We have experience working with large-scale projects and providing custom rare earth magnets and magnetic assemblies for advanced scientific machines like those used at CERN (the European Organization for Nuclear Research).
Expertise and experience in magnet manufacturing.
Ability to deliver high-quality magnets to customer specifications.
Competitive pricing and excellent customer service.
Customization capabilities and design assistance.
Ability to customize NdFeB components
Custom magnet assembly services available
Quick response and delivery time.
HOW TO REQUEST A QUOTE FOR CUSTOM RARE EARTH MAGNETS?
Be sure to include all necessary details, such as
material grade
coating
size
magnetization direction
quantity needed
expected delivery timeline
any special testing requirements
any specific packaging or labeling requirements
If you need complex shape magnet or magnetic assembly, the drawings of the magnet product are essential for us to assess the feasibility of the machining.  Please contact us directly by email [email protected]
We will review your request and provide a quotation based on the provided specifications.
HOW SINTERED NEODYMIUM MAGNETS ARE MADE?
It's complicated process including preparing formula powder, melting, milling, pressing, sintering, machining, plating, magnetization and inspection.
Preparing formula powder is most important process. Because technician can add additional elements to adjust magnetic properties, such as Cobalt (Co) for high temperature and Dysprosium (Dy) for better intrinsic coercivity.
WHY SINTERED NDFEB PERMANENT MAGNET IS SO STRONG?
The smelting alloy ingot is made into powder by powder metallurgy process and is oriented and formed in the magnetic field. So after the molding embryo is sintered in an inert gas or vacuum to densify it, the sintered NdFeB has a very high magnetic energy product & coercivity, cost-effective, and has a good mechanical.
HOW SINTERED NDFEB MAGNETS ARE GRADED?
Do you know sintered neodymium-iron-boron magnets are rated according to maximum energy product. Look at our Specifications of Neodymium Magnets Page, you will find a rule that grade number 35 in the middle of (BH) maximum value 33-36 MGOe.  Therefore, higher values indicate stronger magnets, ranging from N35 up to N55.
And letters following the number indicate maximum operating temperatures (often the centigrade temperature), ranging from M (100℃), H (120℃), SH (150℃), UH (180℃), EH200℃) to AH (220℃). If there is no letters following like N42, then the maximum operating temperature is 80℃.
WHAT KIND OF COATINGS AVAILABLE FOR MAGNET?
Due to iron element in the sintered neodymium magnets, coating is a very important part of neodymium magnet. Although we can provide a variety of options for plating, nickel is still the most common and usually preferred.
Our nickel coated magnets are actually triple plated with layers of nickel, copper, and nickel again. This triple plating keeps our sintered neodymium magnets much more durable than the magnets with single nickel plated. Some other options for coating are zinc, tin, and plastic, epoxy, silver and gold. You can find more information from our Plating of Sintered Neodymium Magnet Page.
HOW MANY TYPES OF MAGNET SHAPES CAN WE MAKE?
Our sintered neodymium iron boron magnets are customized in a variety of shapes including:
Common shapes: disc, ring, cylinder, block, bar
Irregular shapes: segment, countersunk, T shape, bread shape, triangle, oval, half disc
Other custom shapes which can be realized by CNC precision machining
CAN WE MAKE MAGNETIZATION DIRECTION AT RANDOM?
Absolutely no, sintered ndfeb magnet is a kind of anisotropic magnet. The magnetic properties will be different by different pole direction. And there is always a direction that can get best magnetic force.
Find a complete summary of all our available magnetization directions for various magnet shapes on our Magnetization Direction page.