Magnets in The Home – 55 Amazing Applications of Permanent Magnets in Daily Life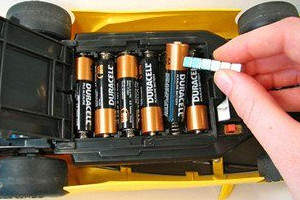 Also below is a list of 55 amazing neodymium magnets household applications that you can easily implement at your home. Whether you're a student, worker, housewife or DIY enthusiast, there's bound to be something here that will fit for your application.
Browse by Category: Click any of the links below to jump to each category.
1. Magnetic Tools
2. Magnetic Storage
3. Magnetic Toy and Education
4. Magnetic Decoration
5. Magnetic Levitation
6. Life Tips with Magnet
Magnetic Tools
1. Magnetic scrubber
Permanent magnets are widely used in aquarium cleaner because you don't have to empty the tank or touch water any more. This also applies to narrow shape vast or glass door/window. If you want to DIY, follow these steps from DIY Hacks and How Tos. Magnetic Spot Scrubber also can be purchased online.
2. Magnetic gun mount
As all guns have something in common – metal, permanent magnets are ideal for builting gun mount. Use cheap big block ceramic magnets to build gun mount, insteading of small super-strong neodymium magnets or you can find free neodymium magnet in an abandoned computer hard drive. Follow step-by-step instructions by The ITS Crew and get yours.
3. Magnetic screen door
When summer comes, how to keep annoying mosquito or bug out is a big problem for many families, especially for those family that has baby. The magnetic mesh hands-free screen door curtains are the perfect solution to this problem; they are environmental protection without the use of pesticides and allow fresh air in. Buy one from bugoffscreen or do it by yourself follow steps from apexmagnets.
4. Magnetic pull bait plate
Fishing is so popular. There are special fishing TV stations introducing different fishing contest, fishing tips and fishing tackle. I am sure it's one of the best-loved hobbies all over the world. Have you ever heard magnetic pull bait plate? It's a fishing tool to adsorb fishhook for easy bait.
5. Magnetic jar holders
If you have many small things taking up room in your cabinets and drawers, and don't have extra space to hold more things, let's use magnetic jar. If you don't know what type of magnets use on your jar, kjmagnetics has a test for you.
Small beer bottle caps are everywhere when you have fun with friends? Easy in assembly, magnetic bottle opener, first created by dropandcatch, can hold dozens of or even hundreds of caps a time. Need DIY suggestion, visit kjmagnetics
7. Magnetic hanger
If you are a neat freaks and want everything in order, you'll love this modern magnetic clothes hangers. These hook-free hangers make it easier to organize your closet.
No screws, just using permanent magnet to hold knife. Magnetic knife rack makes it easy for you to see and reach all your different knives when you cook. Want it, buy one from store online or make your own knife holder according to first4magnets it's not a question.
9. Magnetic bookmark
Book lovers love this. There are lots of DIY tutorials to tell you how to make a magnetic bookmark with different material and magnets. Most of them use rubber magnet, here is an exception with ferrite magnet from housetweaking. Useful tools: Adhesive Magnets, Packing Magnets
10. Magnetic phone mount
Nowadays, we cannot live without mobile phone, then how to keep your phone in view all the time. Magnetic phone mount is one of best option. It also can be used to GPS in the car.
11. Magnetic hammer
A magnetic hammer is a device that attempts to make it easier to pick nails up by using the power of magnets. Gluing a permanent magnet on the end of the handle, and then you also have one. Another awesome magnetic tool for hammer is ThumbSaver magnetic nail setter tool which can hold small nails and keep your thumb away from horrible hammer.
12. Magnetic tie clip
No needle anymore, so there is no harmful to your clothing. Convenient wearing and keep your tie aligned and on your shirt! Magnets on clothes: Magnetic Name Badge, MagneticClasps
13. Magnetic candle holder
Oscar diaz designed a magnetic candle holder named "tubo", which can be slid up and down by permanent magnet.
Keep drill bits, nails, screws, wrenches etc. in order with a magnetic tool holder. Other usuful tools: magnetic hook,pot magnets
Although there is no enough data to support magnet can soft water, magnetic water treatment is still very popular, especially in Japan. And there are some experiments which show better growth of plant with magnetic water. If you are interested, just have a try.
16. Magnetic chopsticks
Magnetic chopsticks designed by nendo are more like a artwork: morden and expensive. Magnets are placed towards the outside of each chopstick, so that the chopsticks don't come together accidentally while people is using them to eat.
This is a solution created by Zubits to make shoes easier for kids and adults alike. No tying, no knots, no squeezing, no laces coming undone, no sloppy bows. These magnetic shoe closures are quite simply, fastest and easiest way to get in and out of your own shoes!
18. Magnetic coffee cup
André Gouveia & Gonçalo Pimenta, using embedded magnets as connectors, designed a magnetic coffee cup set. Connected by permanent magnet, each set of saucer, and spoon turns into a whole.
19. Magnet fishing
Treasure hunters and tool droppers love to magnet fishing with powerful neodymium magnet. Of course, you can find interesting things once you do.
If you don't like to use wallet or purse jammed with cards, try magnetic cash money clip. Compact size and fashion appearance, magnetic money clips can keep your money aligned and keep your pocket without a bulge. Scott Amron have a simple design, click here to DIY.
inCharge Bolt, the smallest keyring cable in the world, designed by Lorenzo, Carlo and Paolo. As explained in incharge.rocks website: portable, powerful, magnetic, friendly,colorful and affordable.
No longer worry that someone might steal your bike light. Lucetta magnetic bike light, designed by Pizzolorusso, can be attached and taken off in an instant. In addition it can be placed wherever you want on your bike, and of course it is super-fun to use.
23. Magnetic therapy
Have you ever heard about magnet therapy? It is a rare earth magnet application of the magnetic field of electromagnetic devices or permanent magnets to the body for purported health benefits. There are many related products in the market: such as magnetic underpants, magnetic bra, magnetic pillow, magnetic mattress pads, magnetic knee wrap, magnetic ankle wrap, magnetic wrist wrap, back and hip wraps. You can buy some from promagnet; also DIY idea of making a magnetic jewelry with several pieces rare earth magnets by Dynomighty is a good choice.
Magnetic Storage
We all want our home to be well organized and tidy. Why not use some magnetic tools to help you?
24. Magnetic cosmetics board
If you have some cosmetics laying around on the table, magnetic cosmetics board can help you out of this mess. It is a vertical storage for makeup collections supported by rare earth magnets and iron plate. How to Make a Magnetic Cosmetics Board step by step? Check here
Dutchman joint (also named dovetail key) is a type of woodwork joint used either to hold two or more wooden boards together or to keep two halves of a board that have already started to split from splitting further. With permanent magnet help, we can design a secret compartment to store power outlets or something else.
26. Magnetic container
No extra space in the junk drawers to organize your odds and ends? Let's creat some by permanet magnet and different containers, such as water bottle and can. Just follow Christian Miller.
27. Magnetic toy rack
It is such a time-consuming task to organizing the kids' rooms, especially when your kids have many toys and you don't have enough storage space. If you have a boy with lots of toy cars, magnetic rack is a excellent solution for you to storage them.
28. Magnetic pin dish
Permanent magnets can be used to store pins, paper clips and needle. If pins are everywhere on your table, follow makery to make a beautiful magnetic pin dish.
Magnetic Toy and Education (Be careful & Don't swallow any magnet)
The POLAR Pen is a creation developed by designer Andrew Gardner. It's more than a pen. By modular design, this magnetic pen can transform into endless possibilities: Pen spinning,compasses,bullets and so on.
30. Magnetic kids fishing game
Fishing game is a classic game for kids which you can buy from any toy shop. Why not make one at home? Follow Shaunte from ConsumerCrafts.com.
31. Magnetic wooden blocks
Cosmos is a set of magnetic wooden blocks beautifully designed for explorers of all ages. Designed by huzi, magnetic wooden blocks use neodymium magnets that attract together.
32. Magnet tree toy
"Bud" designed by Joshua is a decorative toy that plays with gravity and magnetic force. Imagine the ball growing point as the tree root and the soil, connect different color magnetic tree branches to a big tree. It needs concentration and patience far more than you expected. But this is a good toy to help teach children patience.
33. Magnetise body joints for warhammer
Comic fans love to collect all kinds of animation products, and some are good at DIY their anime heroes. You can use magnet as the body joins to connect every part of body. Follow Jimbo to see his tutorial for magnetising a forgefiend / maulerfiend – a chaos space marines
34. Magnetic scrabble
Scrabble is a board game in which players score points by forming words from a set of tiles with letters of the alphabet on them. Attaching or embedding disc ferrite magnets or neodymium magnets on the back of scrabble tiles, quite simple, you will get a set of magnetic scrabble.
35. Ferrofluid magnetic liquid display
Ferrofluid is a magnetic fluid that responds to strong magnetic fields. A interesting science toys that you can buy from myferrofluid.com.
36. Electromagnetic Train Toy
This electric train toy has the simplest structure. So how to create it using magnets? You can start when you get three materials in hand: some bare copper wire, two disc neodymium magnets and single battery.
Similar with above electromagnetic train, homopolar motor uses a single neodymium disc magnet, a single AA or C battery and a piece of copper wire. But the difference is homopolar motor is not practical at all. It's just useful for demonstrating in classroom the effects of electromagnetism and how electric motors work.
Magnetic Decoration
Magnetic nail polish is a new popular trend in nail design that uses iron filings in the polish that respond to a external magnet to form different patterns.
39. Magnetic succulents
Using wine stopper or wood candle cups and small permanent magnet, you can built your own mini succulent planter. Each has an embedded magnet to attach to metal window frames, doorframes, cabinets or refrigerator to to decorate your house. Kristi is an interior decorator-turned-blogger, and a DIY fanatic, watch what she does and then do likewise.
40. Magnetic festival holiday wreath
Many western families will hang wreaths of pine branches on their doors at Christmas. So what does this have to do with permanent magnet? On the one hand, you can hang festival holiday wreaths by super-strong neodymium magnet if your door is ferrous material. On the other hand, you can use small neodymium block or disc magnet to make Candy Wreath just like Jess did.
41. Magnetic beer bottle caps
When you've finished with your beer drinking, don't throw out the beer caps. It can be used as decoration on refrigerator or any other metal plate. Generally, people choose disc ceramic magnets (like DIA 35mm x 6mm, D20x3mm) to fit inside a beer bottle cap. Click here to check how Blairgus did this.
Hanging artwork is a skilled job. The new and modern way to hang wall art is by rare earth neodyium magnets that has applied in many museums. Of course, you can DIY a magnetic wood frame at home like Dabney did.
Magnetic Levitation
Actually magnetic levitation technique is not a advanced technology, in addition to the application in various areas of aerospace and transportation, a lot of daily items also use this.
43. Levitating Speaker
Many floating maglev speaker are available nowadays. Don't believe it? Check levitating-speaker.com
44. Levitation maglev kit
As wikipedia explained: maglev is a transport method that uses magnetic levitation to move vehicles without touching the ground. With maglev, a vehicle can move at very high speeds. Maglev train model is usually used for physics course demo, here is website you can buy levitation maglev kit for your lesson.
45. Levitating Light
Simon obtained successfully support of backers from kickstarter.com. Click flyte.se to see how it is going now.
46. Floating Maglev Display
How cool if you see a production displayed in magnetic levitation technology. Crealev can provide floating products and service, if you need, try to ask help from them.
47. Levitating Magnetic Bonsai Trees
Levitating speakers and lightbulbs seem almost out of date. This year, a new magnetic levitation product: Levitating Magnetic Bonsai Trees, designed by Hoshinchu Air Bonsai Garden, has successfully pledged $843,743 to help bring to life.
Life Tips with Magnet
The easiest, fastest, least expensive way to clean the inside of an engine, you can buy one from oilfiltermagnets or get neodymium magnet from an abandoned computer hard disk and attach it to the base of oil filter tank.
DIY: How to Make a Small Magnetic Assembly in Motorcycle Carburetor to Save Fuel
49. Remove Batteries from a battery holder
Too deep and narrow stubborn holders, and can't get batteries out of them? You can ask for help from magnet. Just put the neodymium magnets over the battery, and it will slip right out immediately. Source from Windell Oskay
50. Stud Finder
Run a magnet along the wall, when you feel the pull force, you've attracted to a metal stud! Or, there is a stud you've found, you can use a magnet to distinguish to make sure. Souce from wikihow
51. Magnetic clips – curtain accessories
Magnetic curtain clips have two strong disc neodymium magnets connected with rope or something like that. It allows to hang, tie back and fold your curtains in a simple step. There is no doubt that you can buy some different style from BBLine or you can make them yourself by using the right size button, neodymium magnets and rope.
52. Hang data line
53. Magnetic screwdriver
54. Pick-up tool
When knocked over a tool box, and nails scattered on the floor, put a magnet on the back of box, all nails will be attracted at once.
55. Magnetic switch hanger
Conclusion
In fact, the magnet daily-life applications are far more than above. So what magnet tracks/applications are you using for your household? If we have missed an awesome magnet trick let us know by [email protected]. Meanwhile, hope this share inspires you!